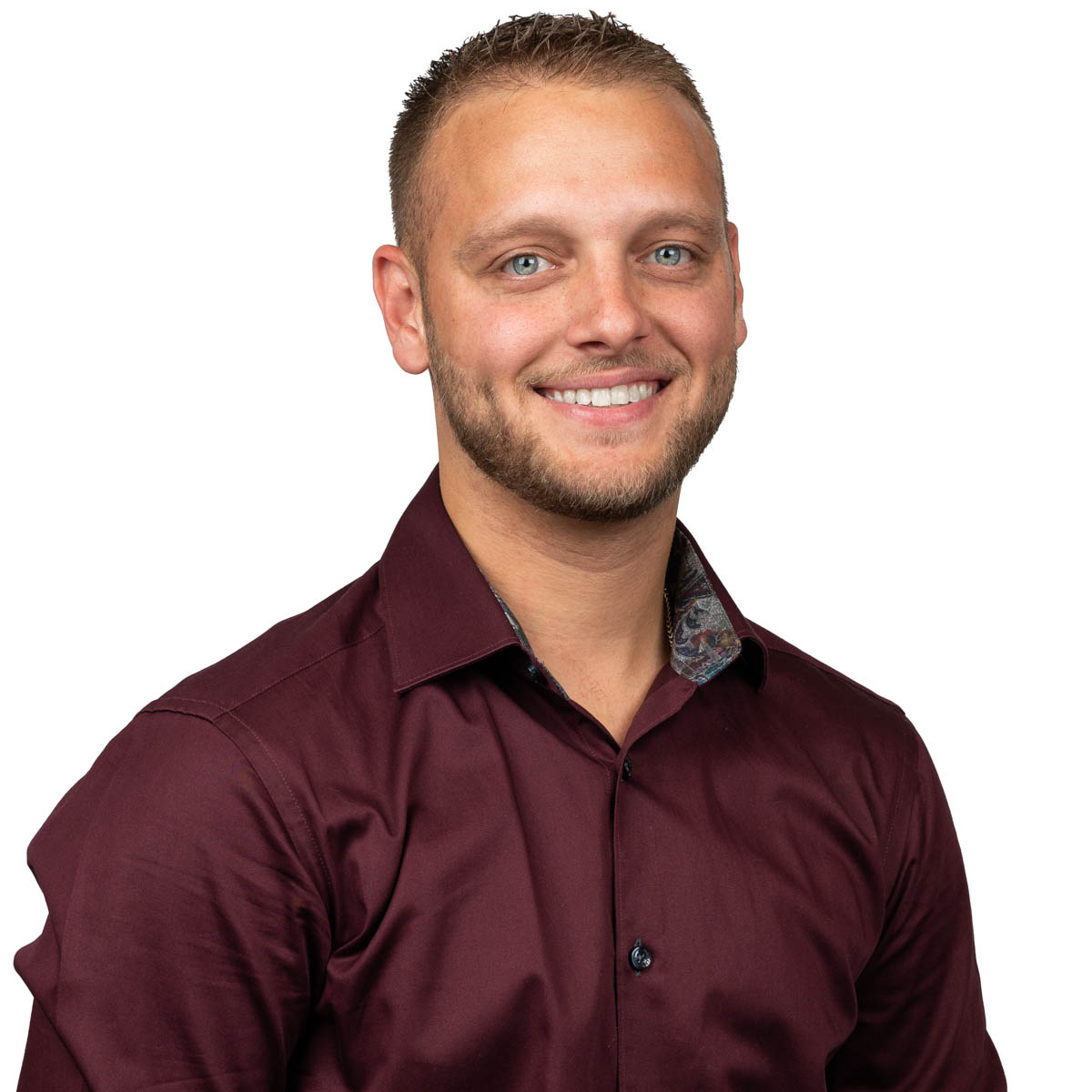 Employment History at Gallin
Laborer, 2014
Assistant Superintendent, 2019
Superintendent, 2021
Notable Projects
Warner Music Group – Refresh
Savills Studley
Water Island Capital
Atlantic Records
Marquee Brands
Elektra Records
Ben Giannone
Superintendent
Ben is the fourth Giannone to serve at John Gallin & Son, a family firm that values the tradition of multiple generations working together. He fondly recalls visiting Gallin sites as a child, trailing after his father Al, now one of the company's most experienced Supers. As a young man, Ben worked summers on Gallin jobs as a laborer. Noting his talent, the firm sponsored his formal construction training at the Mechanics Institute of Technology. He's now following in his father's footsteps as a Superintendent, bringing that Giannone talent, commitment, and can-do attitude to every project. He's a natural communicator, something his clients and co-workers respond well to, and his attention to detail engenders confidence and respect among architects and engineers.
ROLE AND RESPONSIBILITIES
As Superintendent, Ben coordinates the day-to-day operations of the job in the field. He ensures that the project adheres to the highest professional standards and is completed on time and on budget. He also serves as a liaison to the client and the architect, providing them with frequent progress reports.
Ben starts each project by reviewing the construction drawings to pinpoint potential problems. He schedules the subcontractors, organizes the trades and makes sure that the correct materials are on hand. When Ben isn't walking the site to check on progress, he's on the phone talking with his subcontractors and suppliers in an effort to head off potential problems before they can create delays.
Ben understands that earning the client's implicit trust is vital to the success of a project. To that end, he goes out of his way to maintain open lines of communication and position himself as an integral part of the client's team — a hallmark of Gallin service.